Hip Garden Party Photos With Mayor Nora Davis In Big Daddy's Complete Rejuvenating Community Garden by Jon Hammond
Hip Garden Party Photos With Mayor Nora Davis In Big Daddy's Complete Rejuvenating Community Garden by Jon Hammond
Mayor Nora Davis
now running for
Emeryville City Council
- JH You've seen this place if you've driven down the MacArthur i580 Freeway,
Big Daddy's Complete Rejuvenating Community Garden
*Story:
Art-filled community garden a fitting legacy
By Joe Eaton and Ron Sullivan In Big Daddy's Complete Rejuvenating Community Garden, art, flowers and vegetables flourish atop an unlikely sliver of asphalt wedged between MacArthur Boulevard and Interstate 580 in Emeryville. The eponymous Big Daddy, local artist Vickie Jo Sowell told us, is the late Mr. Green, who ran a detail shop, car wash and gas station on the Peralta Street lot. He was a minister - so dignified she remembers him by his honorific, not his first name - and a neighborhood guardian angel when she moved there in the 1980s. After his passing, a grandson continued the business, but a fire destroyed the buildings and the lot lay empty until 2002, when Sowell approached the city of Emeryville about reclaiming it as gardening space. Now the city leases the lot from Mr. Green's landlord for $250 every three years. Each of 20 participating families pays $35 a year for water. Cont... *Link:
Vickie Jo Sowell
Community and Residential Garden Artworks Big Daddy's Complete Rejuvenating Community Garden
Jon Hammond Sunset Health Walk Keys To Happiness
HammondCast Listen Now On Podomatic
: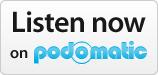 HammondCast iTunes:
http://itunes.apple.com/us/podcast/jon-hammond-band-official/id352184978
HammondCast KYOU Radio Podtrac Player
Cutting of The Ribbon with the famous giant scissors Bob Canter of Emeryville Chamber of Commerce always brings, L to R: Ruth Atkin, Mayor Nora Davis, Kurt Brinkman, Jennifer West, Ken Bukowski
L to R: Jack Dorsey - drums, Jim Grantham - tenor sax, Jon Hammond - Sk1 Hammond Organ
Special Thanks Lisa Uyder, Dr. Nader Shabahangi, Hammond Suzuki Musical Instruments
Ribbon Cutting ceremony at AgeSong's Treff Cafe, Mayor Nora Davis with giant scissors along with Dr. Nader Shabahangi, Lisa Uyder and AgeSong Bayside Park Team, Emeryville Chamber of Commerce, photo by Jon Hammond
Hammond Sk1 Videos by Jon Hammond
http://www.youtube.com/watch?v=HHwo6TItzGs
Sk1 Head Phone Jon Hammond Band
http://www.youtube.com/watch?v=qfxApkftcCA
Sk1 Get Back In The Groove Dedication to Japan Recovery
http://www.youtube.com/watch?v=oWnc7QPL1xk
Bio:
JON HAMMOND Instruments: Organ, Accordion, Piano, Guitar Attended: Berklee College of Music 1974, City College San Francisco Languages: English, German Musician: Jon Hammond is one of the premier B3 PLAYERS in the world. Jon has played professionally since age 12. Beginning as a solo accordionist, he later played Hammond B3 organ in a number of important San Francisco bands. His all original group HADES opened shows for Tower of Power, Quicksilver Messenger Service and Michael Bloomfield. Eddie Money and Barry Finnerty became musical associates. Moving East he attended Berklee College of Music and played venues as diverse as Boston's "Combat Zone" in the striptease clubs during the '70's and the exclusive Wychmere Harbor Club in Cape Cod, where he was house organist and developed a lasting friendship with House Speaker Tip O'Neill. He also toured the Northeast and Canada with the successful show revue "Easy Living", and continued his appearances at nightclubs in Boston and New York. Subsequently Hammond lived and traveled in Europe, where he has an enthusiastic following. TV/Video Producer: In 1981 Jon formed BackBeat Productions.
Keys To Happiness Excelsior Accordions Hand Built in Castelfidardo Italy - USA Artist Jon Hammond
Jon Hammond USA Excelsior Accordion Artist
http://ia700609.us.archive.org/13/items/JonHammondNoX-CessBaggageSk1Blues/NoXCessBaggageSk1Blues.m4v
http://www.archive.org/details/JonHammondNoX-CessBaggageSk1Blues&reCache=1
No X-Cess Baggage Sk1 Blues - Sk1 Theme Song - World's First Road Test of ultra-portable Hammond Sk1 with Jon Hammond Band in Germany at Jon's annual Musikmesse-Session in Jazzkeller Hofheim April 8, 2011 Special Thanks Suzuki Musical Instruments, Bernie Capicchiano, Malc Deakin Hammond Suzuki UK Europe, Michael Falkenstein Hammond Suzuki Germany, camera: Jennifer
Joe Berger guitar, Giovanni Gulino drums, Peter Klohmann tenor sax, Jon Hammond Sk1 Hammond Stage Keyboard
http://www.jonhammondband.com
Sk1 Sk2 Hammond Suzuki Musikmesse Blues Organ Hofheim Hamamatsu Japan
http://www.youtube.com/watch?v=Z4IuCV7L1yM
http://vimeo.com/24951125
No X-Cess Baggage Sk1 Blues from Jon Hammond on Vimeo.
Sk1, Sk2, Hammond, Suzuki, Musikmesse, Blues, Organ, Hofheim, Hamamatsu, Japan, stage keyboard
NAMM Oral History, Musikmesse, Mini-B, NAMM, G37, G27, Leslie Speaker, Onions, Jazz, Blues, Musicians Union, Local 802, ASCAP, KYOU Radio, Anaheim, Frankfurt, B3 Organ, XB-2, Leslie Speaker
Labels: Artists, Big Daddy, Community Garden, Culture, Emeryville, Jon Hammond, Leslie Speaker, Local 6, Mayor Nora Davis, Musicians Union, Musikmesse, NAMM, Onions, Organ, Pixar, Sculpture, Sk1, SK2