Jon Hammond Sunset Health Walk Keys To Happiness
Jon Hammond Sunset Health Walk Keys To Happiness
HammondCast Listen Now On Podomatic
: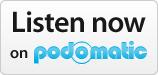 HammondCast iTunes:
http://itunes.apple.com/us/podcast/jon-hammond-band-official/id352184978
HammondCast KYOU Radio Podtrac Player
Bio:
JON HAMMOND Instruments: Organ, Accordion, Piano, Guitar Attended: Berklee College of Music 1974, City College San Francisco Languages: English, German Musician: Jon Hammond is one of the premier B3 PLAYERS in the world. Jon has played professionally since age 12. Beginning as a solo accordionist, he later played Hammond B3 organ in a number of important San Francisco bands. His all original group HADES opened shows for Tower of Power, Quicksilver Messenger Service and Michael Bloomfield. Eddie Money and Barry Finnerty became musical associates. Moving East he attended Berklee College of Music and played venues as diverse as Boston's "Combat Zone" in the striptease clubs during the '70's and the exclusive Wychmere Harbor Club in Cape Cod, where he was house organist and developed a lasting friendship with House Speaker Tip O'Neill. He also toured the Northeast and Canada with the successful show revue "Easy Living", and continued his appearances at nightclubs in Boston and New York. Subsequently Hammond lived and traveled in Europe, where he has an enthusiastic following. TV/Video Producer: In 1981 Jon formed BackBeat Productions.
Keys To Happiness Excelsior Accordions Hand Built in Castelfidardo Italy - USA Artist Jon Hammond
Jon Hammond USA Excelsior Accordion Artist
http://www.accordionradio.com
HammondCast.com
Jon Hammond | NAMM.org Oral History Interview Date: January 13, 2011 Full Version
*WATCH Full Version Video Here: Jon Hammond | NAMM.org Oral History Interview Date: January 13, 2011 Full Version
http://a10.video2.blip.tv/9530007958507/JonHammond-JonHammondNAMMorgOralHistoryInterviewDateJanuary132011558.m4v?brs=1461&bri=44.3
http://blip.tv/file/4837335
http://vimeo.com/20619835
Jon Hammond | NAMM.org Oral History Interview Date: January 13, 2011
http://www.namm.org/library/oral-history/jon-hammond
Jon Hammond
Job Title: President and Founder
Company: Jon Hammond & Associates
Special Thanks: Joe Lamond president and chief executive officer of NAMM
Hiromitsu Ono Suzuki Musical Instrument Chief Engineer
Waichiro Tachi Tachikawa Suzuki Musical Instrument Corporation, 鈴木楽器製作所 Suzuki Gakki
Betty Heywood, director of international affairs at NAMM
Manji Suzuki President and Founder of Suzuki Musical Instruments Hammond Suzuki here with Jon Hammond at the New B3mk2 Organ in Suzuki Hall Hamamatsu World Headquarters
Jon Hammond and Joe Berger aka Ham-Berger
http://www.hammondorganco.com/index.php?option=com_content&task=view&id=141
The great Jon Hammond and Joe Berger played a "Mini-Concert" at our booth during the recent NAMM Expo in Anaheim California. Jon, seen here playing the XK Pro system swung like a beast as always, and Joe's nimble chops showed that the G27 Guitar Leslie makes a fine Jazz Guitar amp. The crowd that gathered bopped and boogied to the groove-who needed a drummer? Not these guys!! Classic Hammond Organ Jazz is thing of beauty and a joy forever, Thanks to Jon and Joe for a fine performance!
Dan Del Fiorentino, historian for NAMM and curator of NAMM's Oral History Project, Tony Arambarri, archivist, NAMM, Mr. Masuo Terada, Jennifer, Michael Falkenstein Hammond Deutschland
http://www.youtube.com/watch?v=H-wZJpToWbE
NAMM Jon Hammond at Pro XK System organ and Joe Berger G37 Leslie WHITE ONIONS
WATCH THE VIDEO:
http://ia700609.us.archive.org/13/items/JonHammondNoX-CessBaggageSk1Blues/NoXCessBaggageSk1Blues.m4v
http://www.archive.org/details/JonHammondNoX-CessBaggageSk1Blues&reCache=1
http://www.ourmedia.org/media/no-x-cess-baggage-sk1-blues
No X-Cess Baggage Sk1 Blues - Sk1 Theme Song - World's First Road Test of ultra-portable Hammond Sk1 with Jon Hammond Band in Germany at Jon's annual Musikmesse-Session in Jazzkeller Hofheim April 8, 2011 Special Thanks Suzuki Musical Instruments, Bernie Capicchiano, Malc Deakin Hammond Suzuki UK Europe, Michael Falkenstein Hammond Suzuki Germany, camera: Jennifer
Joe Berger guitar, Giovanni Gulino drums, Peter Klohmann tenor sax, Jon Hammond Sk1 Hammond Stage Keyboard
http://www.jonhammondband.com
Sk1 Sk2 Hammond Suzuki Musikmesse Blues Organ Hofheim Hamamatsu Japan
http://www.youtube.com/watch?v=Z4IuCV7L1yM
http://vimeo.com/24951125
No X-Cess Baggage Sk1 Blues from Jon Hammond on Vimeo.
Sk1, Sk2, Hammond, Suzuki, Musikmesse, Blues, Organ, Hofheim, Hamamatsu, Japan, stage keyboard
NAMM Oral History, Musikmesse, Mini-B, NAMM, G37, G27, Leslie Speaker, Onions, Jazz, Blues, Musicians Union, Local 802, ASCAP, KYOU Radio, Anaheim, Frankfurt, B3 Organ, XB-2, Leslie Speaker
Labels: ASCAP, Blues, Excelsior Accordions, G27, G37, Jazz, Jon Hammond, Leslie Speaker, Local 802, Mini-B, Musicians Union, Musikmesse, NAMM, Onions, Organ, Sk1, SK2